JUST WHO IS MUSICMAN DAN?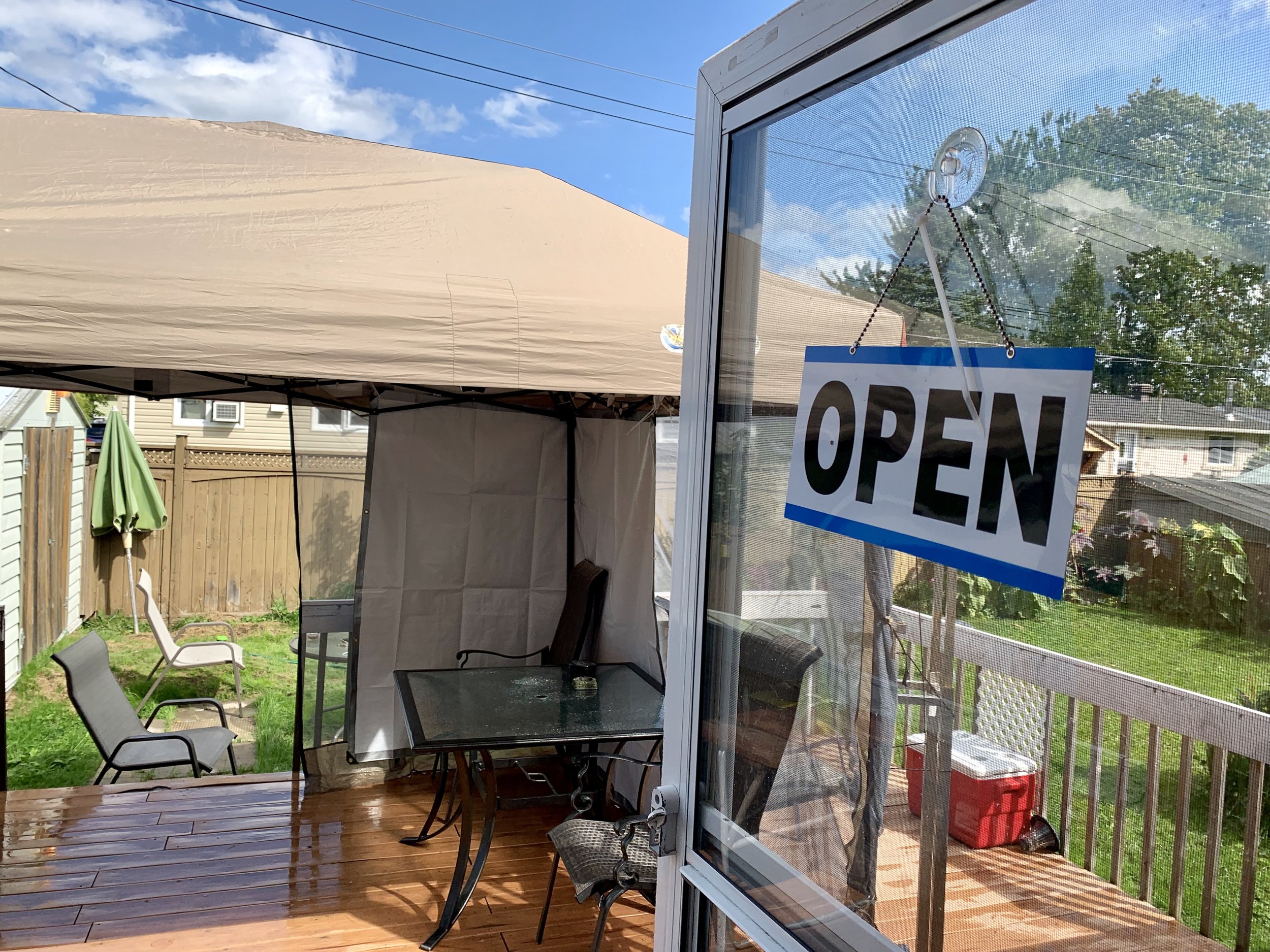 Hi there!
I'm MusicMan Dan. Thanks for checking out the site! Here's a few basic facts about me to help you to get to know me better.
WHO ARE YOU, MUSICMAN DAN?
I'm a 30-year-old musician and music teacher with a passion for teaching students how to play every instrument I know how to play! I love helping students to learn; it's a real pleasure to see students gain confidence and know how on their instruments. I have had other jobs, but once I started teaching, I knew it was was what I wanted to set my heart on.

WHY DO YOU TEACH MUSIC, MUSICMAN DAN?
Well, that's an easy question to answer! I have been taught music by some pretty sketchy teachers, and I want to make sure students don't have sub-par teaching. I love it when a student comes to me unsure they can play a piece, or master some technique, and we master it. The joy in their faces is pretty awesome to see. Plus, I have had the experience of learning the hard way how NOT to play, and it's definitely a huge part of the focus of my teaching to teach people the PROPER and ERGONOMICALLY sound ways to play. Playing sloppily can lead to repetitive strain injuries to our wrists, to frustration when you just can't get a song down right, and to all kind of unfounded thoughts that you can't do it. I always tell students: YES YOU CAN. And I know how to help you!

SO HOW DO YOU TEACH MUSIC, THEN? WHAT IS MUSICMAN DAN'S CORE TEACHING METHOD?
Well, I have developed a series of lessons that guide students towards developing their skills in the most fundamentally sound and FUN way possible. Let me say that again for emphasis: LET'S HAVE FUN LEARNING MUSIC. Learning is a bore if you're not excited and having fun!
I encourage students to bring their own goals to the lessons, and while I teach songs based upon their preferences, I also have a clear goal as to HOW to get those songs learnt QUICKLY and SAFELY. Most teachers just teach songs. Often they play during lessons. I rarely play; my focus is on YOU. And while I teach songs, I also teach theory, training drills, fun exercises, and have more than a few songs under my belt to work from a repertoire of songs to fit any students preferences. Whether you are a beginner, a novice, or an advanced musician, i'm SURE to have a few tricks up my sleeve to help you improve your skills.

BUT MUSICMAN DAN, WHAT MAKES YOU ANY DIFFERENT THAN OTHER TEACHERS?
I focus on ergonomics. I focus on FUN. I focus on keeping things laid back. I focus on techniques to help you learn as quickly as possible. I know my way around a fretboard, drumset, or set of keys both as a teacher and as a musician more than most other teachers out there. I've had lessons in all the instruments I teach, and I have garnered a wealth of experience through teaching and through learning. It's about connecting the dots. Many teachers out there don't have GOALS and CLEARLY SET lesson plans. I DO,

WHAT IS YOUR EXPERIENCE AS A MUSICIAN, MUSICMAN DAN?
Glad you asked! I have played in several bands in Ottawa, and have played at venues such as Zaphod's, The Live Lounge, Brass Monkey, The Cajun Attic, Ritual and Greensfield Pub, just to name a few. I've played many gigs. I've hosted many a band party. I've spent many sundays jamming with bands. I've also released a record with the band Gingerfox (which is available on itunes), on which I played bass. I've recorded many a song. I've been in over 10 bands.

WHAT EXPERIENCE DO YOU HAVE TEACHING MUSIC, MUSICMAN DAN?
Oh, I've taught music all over Ottawa and for several different institutions. I've had over roughly 500 students in that time. I taught for 8 years at Eric's Academy of Music in Orleans. I opened the MusicMan Dan business three years ago. I taught group classes for the Ottawa Carleton District School Board. I have taught at Opus Academy in Orleans.
I have taught half hour lessons, group lessons, and hour long lessons.

SO IF YOU'RE SO GREAT, WHY WORK FOR YOURSELF? WHY NOT JOIN AN ACADEMY?
I have found that one on one lessons, in the hour long format, have proven to be the most effective method of teaching students how to play music. I have found that academies are either too busy, too cramped, or too restrictive to ever really get MY style of teaching enough to really have students flourish in their environments. Why make yourself a number in a tiny little room with ten other people loudly playing all around you, when you can have PRIVATE lessons in a STUDIO where you can be as loud as you want and really spread out and get comfy? I also have customized guitar specific chairs and equipment that other academies cannot offer students. In academies, students often end up in lessons that are too short, while using sub-par amps, and sitting on uncomfortable fold out chairs. Where's the fun in that?

SO TO SUM UP:
Why choose anyone else? I consider my lessons to be an engaging and fun process that leaves me learning every day, too! Don't settle for less.